Friends
of
argentine tango
501(c)3 Non-profit organization
Friends of Argentine Tango was created in 2013 to explore and promote the positive benefits of dancing Tango and other Latin Social Dances to bring the joy of dance to people who might otherwise never try it. We are introducing dancing to seniors, children, people coping with chronic conditions and disabilities. We believe that Tango is a multi-generational bridge activity that teaches social etiquette, a creative outlet for the disenfranchised, physical and emotional therapy, and an opportunity to experience a sense of community.
​
Social dance is an effective and fun activity with demonstrated positive impact on a wide range of disorders, from chronic diseases (Parkinson's, Alzheimer's, cardiovascular) the problems related to aging (fall prevention, bone density) and the sometimes overwhelming effect of loneliness on the human spirit.
​
At Friends of Argentine Tango we seek to share our experience with the Tango and other Latin Social dances to expand awareness and inclusion.
​
call the centers to join the programs
YM & YWHA of
WASHINGTON HEIGHTS
& INWOOD
Latin Dance with
Walter Perez


IN PERSON



(212) 569-6200
10:30-11:30am
QUEENS COMMUNITY
HOUSE
Latin Social Dance & Exercise
For Queens residents
coping with Alzheimer's
& Dementia
Monthly Zoom Program
(718) 592-5757

HANAC HARMONY
INNOVATIVE
SENIOR CENTER
Latin Social Dance &
Exercise


IN PERSON




(718) 369-5002

HANAC RAVENSWOOD
SENIOR CITIZEN CENTER


IN PERSON




Latin Social Dance & Exercise




(718) 369-5002
11:00am - 12:00pm



Latin Mix
IN PERSON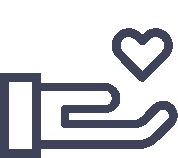 Friends of Argentine Tango believes that Tango and other Latin dances provide a link between mind, body and spirit. Our goal is to bring the joys and benefits of these dances to under-served children and seniors across New York City. FoAT's programs encourage movement, connection, self-expression, body-awareness, and inclusion.